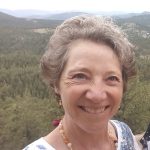 Kate Heartsong's personal journey of self-discovery and transformation began in 1997, when she overcame some of life's greatest challenges, including childhood trauma.
Her transformation resulted from participating in many personal growth workshops and retreats, inner exploration, various healing modalities and letting go of patterns and beliefs that no longer served her.
Kate came to realize the bright inner radiance of compassion, listening, understanding, teaching and coaching that are her natural talents and skills.  She's passionate about sharing these with others!
Many have commented on the calming and caring energy they feel while in her presence, and that they quickly feel safe talking to her.
Kate's audiences and clients receive her deep insights, genuineness and understanding as a result of her dynamic life experiences and the psychology and business administration degrees she holds.  As a result, her clients gain empowerment, self-confidence, self-appreciation and a sense of calm; they also experience less fear and stress. They experience practical concepts and tools that support living a more empowered and happy life.
Kate is the "Confidence Coach," an engaging motivational public speaker, and also the celebrated author of Deeply We Are One, contributing author for Speaking Your Truth and has appeared on radio and TV shows.
She is also a certified facilitator for Climate and Culture Connection, a cutting edge educational consulting firm that pioneers champions to be self-leaders.
Kate has the heart of a true humanitarian and consistently supports the organizations which support personal empowerment, peace, fair trade and protecting the environment.
Kate continues to promote peace on earth by empowering others to create inner peace. For it is her knowing that the possibility of peace is more real when we start with one person at a time. Kate's own inspirational quote says it best, "Peace within, peace on earth."
"Thank you for sharing your special workshop and for allowing me to see the gift in the aftermath of my experience with grief & loss…"  Yvonne H.